Communions and Confirmations are wonderful family events, and ones that create lasting memories. They're a time for families and friends to get together and celebrate important milestones. Many families opt to go out for a meal or party but parenting expert Emma Parkin, at Easy Parenting Magazine says that there's really nothing better than celebrating the occasion in the comfort of your own home. Below, Emma shares some of her expert hints and tips to help take the stress out of planning a party at home.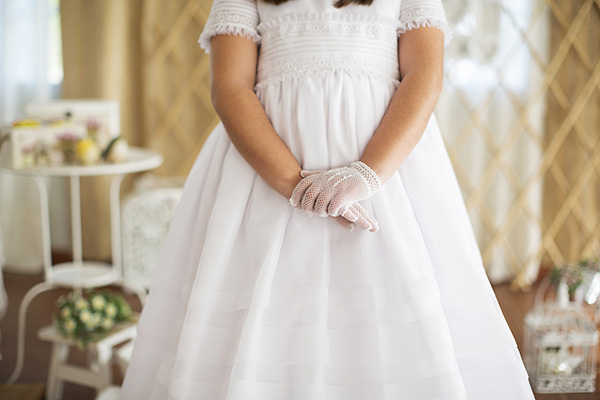 1. Plan early
It's always a good idea to start planning your get together as far in advance as possible. That way, you'll have more time to relax and enjoy the occasion with family and friends. Decide on the number of guests at the outset so you know how many you're catering for. This makes the rest of the organising much easier.
2. Get the word out
It's better to let people know about your party as well in advance as possible as we come into summer, especially if your friends and family have kids. Remember, there will be plenty of other Communions and Confirmations on at the same time. As an alternative to printing invitations, you can embrace an element of tradition and send an e-card or simply create an event page on
Facebook or send a simple text. Ask your guests if they have any dietary requirements - making sure you have something for everyone to eat.
3. Food
The easiest option is professional catering, and this will elevate a lot of stress. When deciding on a menu with your caterer, it's best to go for simple, popular dishes like a chicken curry, or a vegetable lasagne, that everyone will enjoy. Also make sure that there are plenty of kid-friendly options for the little ones.
Self-catering can be a cheaper alternative but requires a little more work. The same rules apply; keep it simple and make sure there's something for everyone. Another way of keeping things budget friendly and alleviating some of the stress is to ask family members or friends to each bring a dish, such as a salad or dessert.
Serving food buffet-style creates a nice casual atmosphere and gives you, as the host, more time to enjoy the party.
4. Drinks
It's a good idea to make pitchers of drinks so people can help themselves. You could make lemonade, fruit punch or flavoured water for the kids and perhaps an alcoholic version of each for the adults. Use a different colour or style of jug for the alcoholic versions to make sure no kids accidentally drink the wrong one. It's also a good idea to keep them on a different table out of little hands' reach.
5. Dessert
A celebration cake works great as a dessert. You can go for a traditional sponge cake with jam and cream or try something different like a lemon meringue pie, raspberry roulade, chocolate fudge cake or tangy key lime pie. It's possible to make any of these yourself but a local bakery is a second option.
If you're feeling adventurous or are an accomplished baker among your friends and family, a selection of desserts and cakes could be for you.
For young kids, ice-cream cakes are great. Simply turn a large tub of ice-cream out onto a serving plate and cover it with your child's favourite chocolate pieces or sweets.
6. Equipment
You may need to hire trestle tables and chairs if you're having a lot of guests. Alternatively, perhaps you could borrow them from a local club or friends and relatives. You might need to
source a few extra bits including large serving bowls, plates and cutlery. Why not ask family and friends if you can borrow some of these items in advance?
7. Entertainment
Communions and Confirmations are normally full-day events, so it is important to have enough entertainment and activities to keep any young kids occupied from afternoon until evening.
Hiring a bouncy castle is a great idea, once the weather is permits! However, if you'd like to keep things indoors, you can rent a karaoke machine, set up a colouring station and/or organise traditional indoor games like pass the parcel or musical statues. It's a good idea to have a few suitable DVDs at the ready to put on in the evening when the kids' energy is at a low too.
Now that you and your home are ready to host a Communion or Confirmation party, make sure to protect it with Aviva Home Insurance. See our home insurance page for more information.