Our homes have become the hub of all our activity during the Covid-19 outbreak. School, work, exercise, cinema, and date nights now all take place in some shape or form under our own roofs. While it's one thing trying to adjust to working from home rather than in an office, it's an even bigger disruption for our kids. At the moment, they can't see their friends, learn from their teachers, or visit the playground.
We've previously suggested five boredom busters for children, and now we have one that all us parents will no doubt remember doing as kids! Building a blanket fort is easy, takes up plenty of time, and offers a perfect little escape—you could even use it for a date night with a difference when the kids have headed off to bed.
Everything listed are simple household items that you'll already have on hand.
You will need:
A table, or two to six chairs to create the structure, depending on how large you want the fort to be
A large light blanket/sheet to create the roof and walls
A heavier blanket for the floor
Cushions or pillows to make the floor comfy and cosy 
Books, colouring books, board games, toys, or iPad for entertainment 
Optional:
Picnic or tent ground sheet for extra insulation 
Pegs to help create a 'doorway'
Fairy lights to add some ambience 
Pegs or clips to hang fairy lights 
Wooden or timber slats to act as extra beam support  
Air mattress or sleeping bags
Steps:
1. Pick an area of your garden with plenty of space. If you're building your fort indoors, re-arrange your furniture to give plenty of floor space
2. Place your table or chairs, backs facing each other and at your desired distance, for the structure. Use sticks or timber for extra support if necessary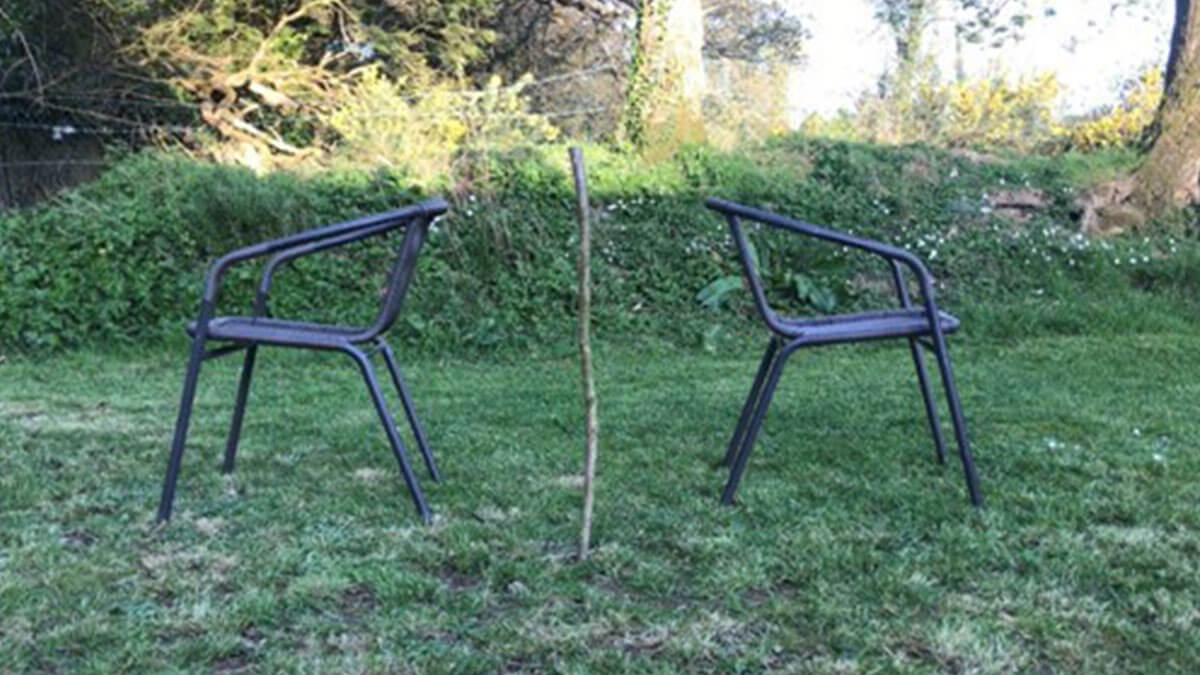 3. Drape your sheet/light blanket over the top to create the roof and walls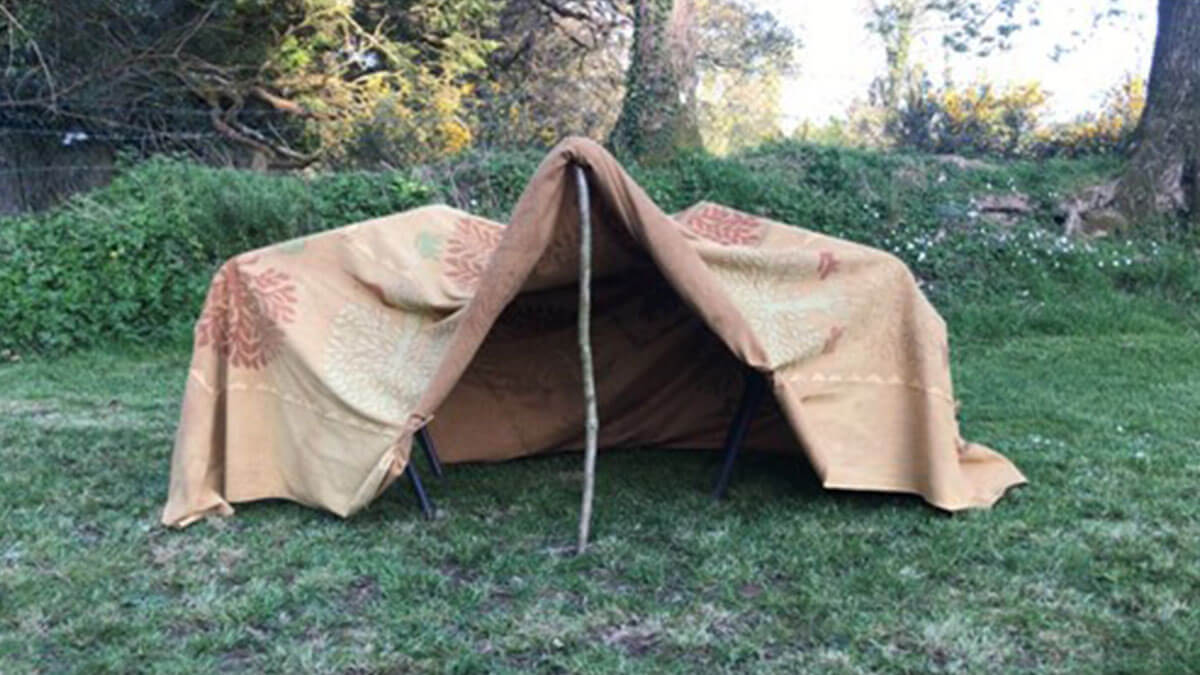 4. Put the heavier blanket on the bottom to create a comfy floor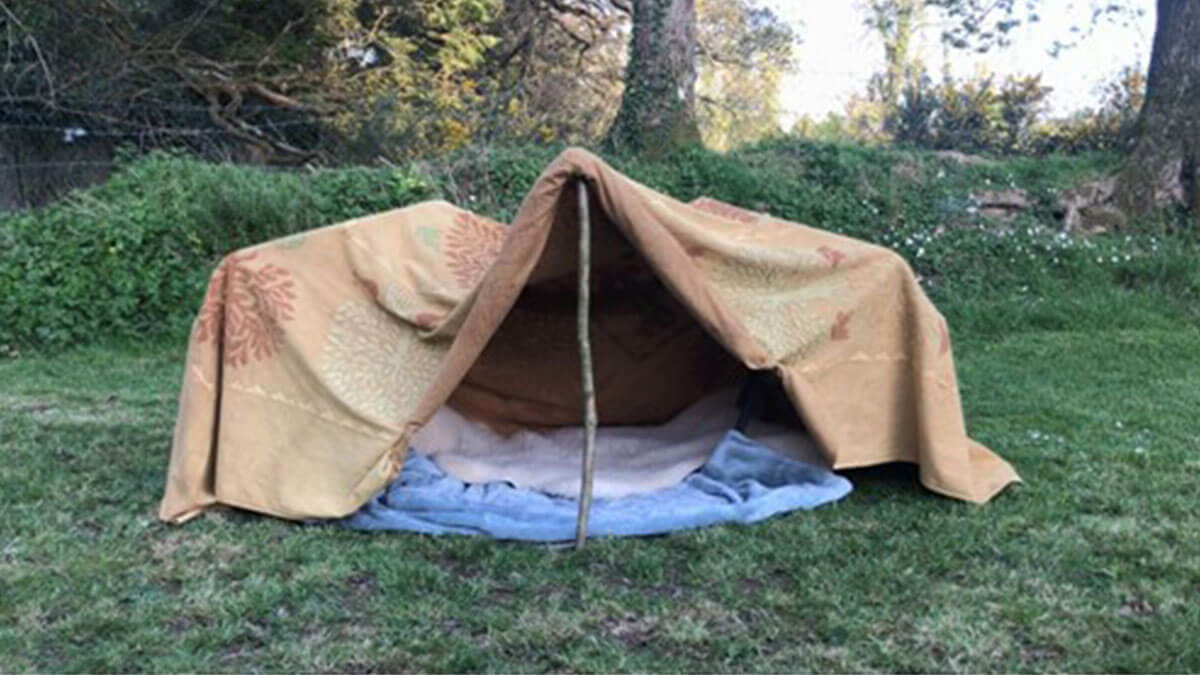 5. If using wooden slats or sticks for extra support, place around the interior edges of the fort
6. Add your cushions/pillows for extra comfort
7. Add your toys/games for entertainment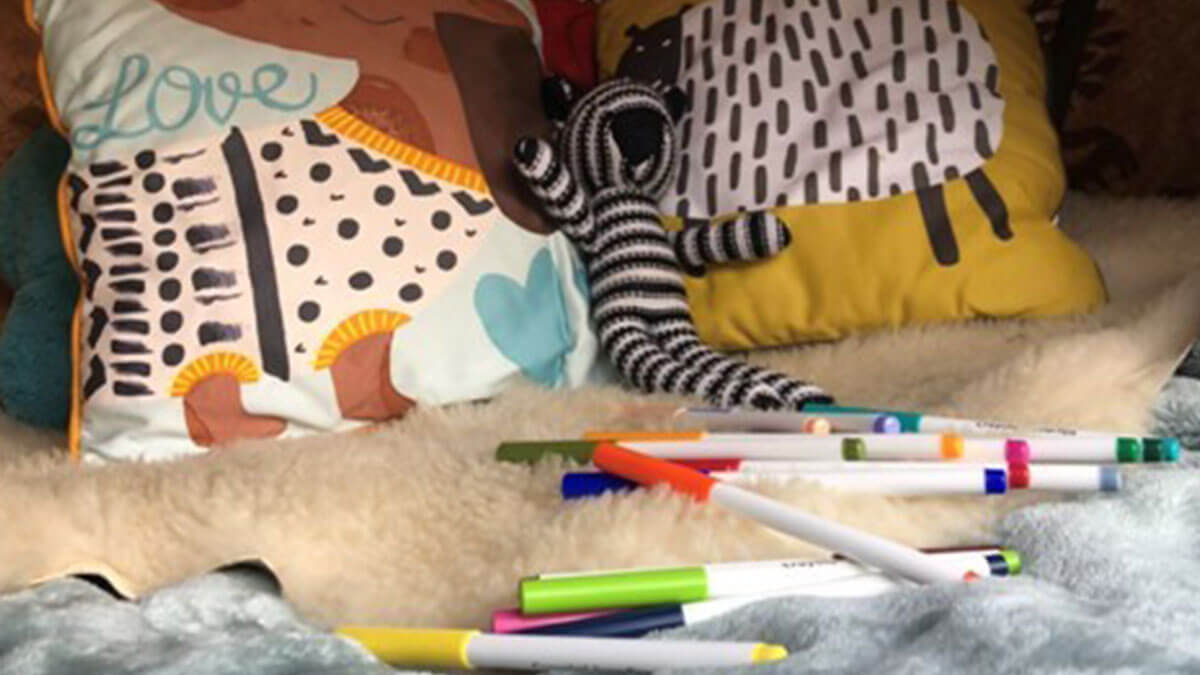 8. Place any additional items like fairy lights, glow sticks, night lights or snacks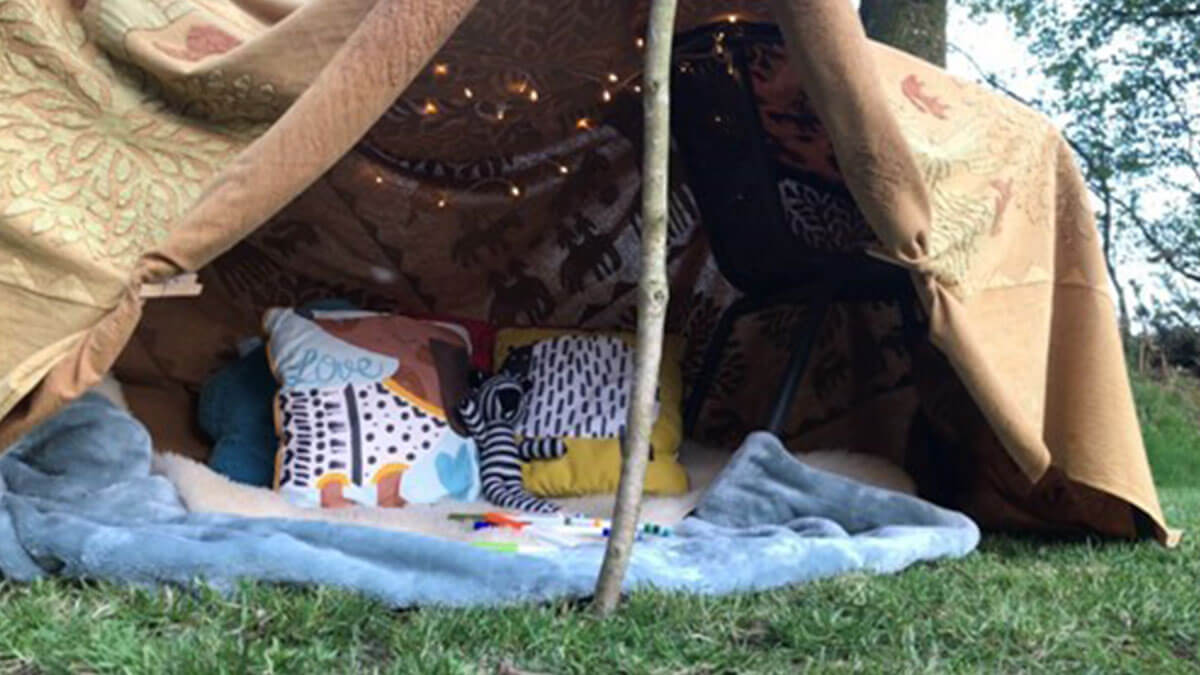 Tips:
If making your fort outdoors, it's a good idea to place a ground sheet or a mat for extra insulation
Placing a fitted sheet over your 'roof and wall' sheets is a good way of keeping everything in place
You can place books or similar heavy objects on the ends of your sheets to keep them from drooping in the centre of the fort 
Use clothes pegs to create a 'doorway' by pinning back your sheets 
Set your fort up facing your TV so the whole family can have a movie night together, with the kids cosied up inside 
The Covid-19 outbreak is a stressful and confusing time for us all so it's important to be kind to yourself as best you can. Try our five-minute mindfulness exercises at home to help keep stress levels down.
You're giving your all to look after your family. Let us protect the home you're doing it in. Buy home insurance online and get 15% off!1 Get your quote today.
We encourage our customers, where possible, to make use of our online options to access any help you need. Home insurance, car insurance and travel insurance can all be purchased online. MyAviva is an online self-service portal available to all our existing home and car insurance customers. If you have a query you can reach us via our contact forms here.