Looking for some inspiring Easter themed activities for the kids this year? We've put together some creative suggestions to help keep the children busy – without breaking the bank!
1. Create some beautiful egg bees
These make-your-own egg bees are a bright and delightful activity. What you'll need is; hard boiled eggs, paint (black and yellow), glue and some white paper.  And, if you're looking to take things up a notch, why not see if the little ones can make some Easter inspired egg bunnies?
Instructions
Firstly, cover your hard-boiled egg with yellow oil paint and allow it to dry.
Once the yellow paint has dried, paint three black lines around the egg, as shown in the photograph below. Don't forget to give your bee a smiley face! Leave the black paint to dry.
Cut out the wing template as provided and add a little glue to the areas marked on the template in yellow. Carefully stick the wings onto the top of your bee.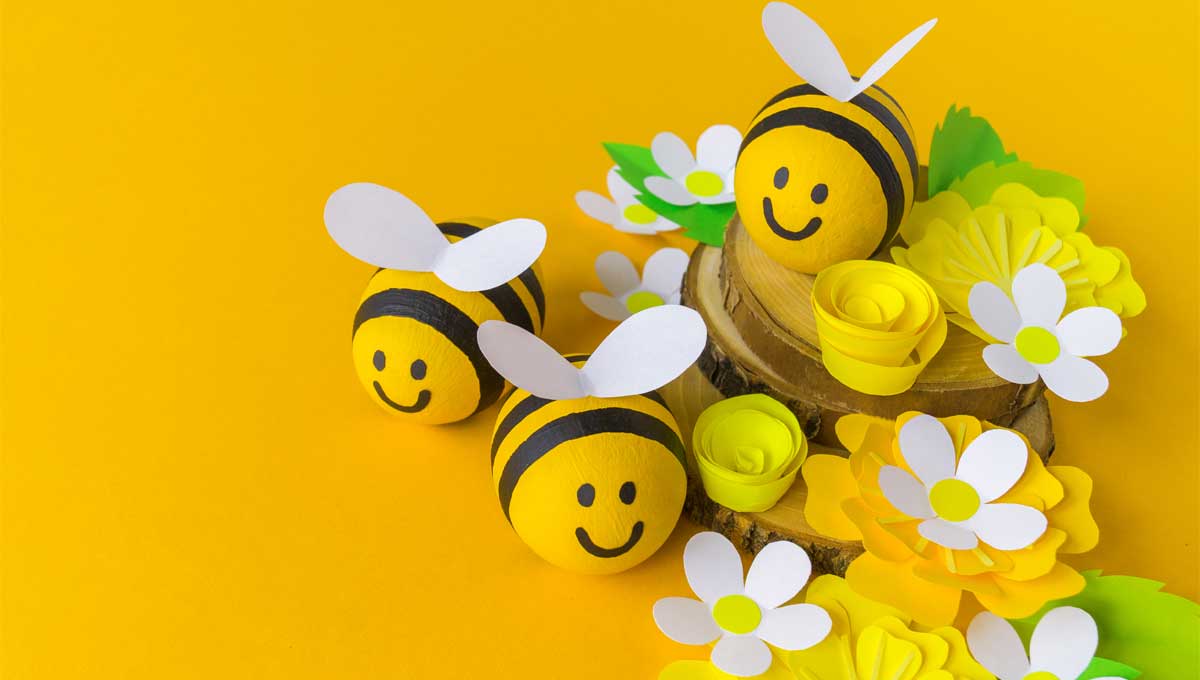 2. Unleash some Easter bonnet fun
The tradition of making your own Easter bonnet has been around since Shakespearean times. Sometimes it's the classic throwback activities that are the most enjoyable. They're a great way of unleashing your kids' imagination and encouraging them to put a personal touch on their creations; our top tip is to choose a cheerful theme and get colourful with ribbons, chicks, eggs and glitter – or whatever takes your child's fancy!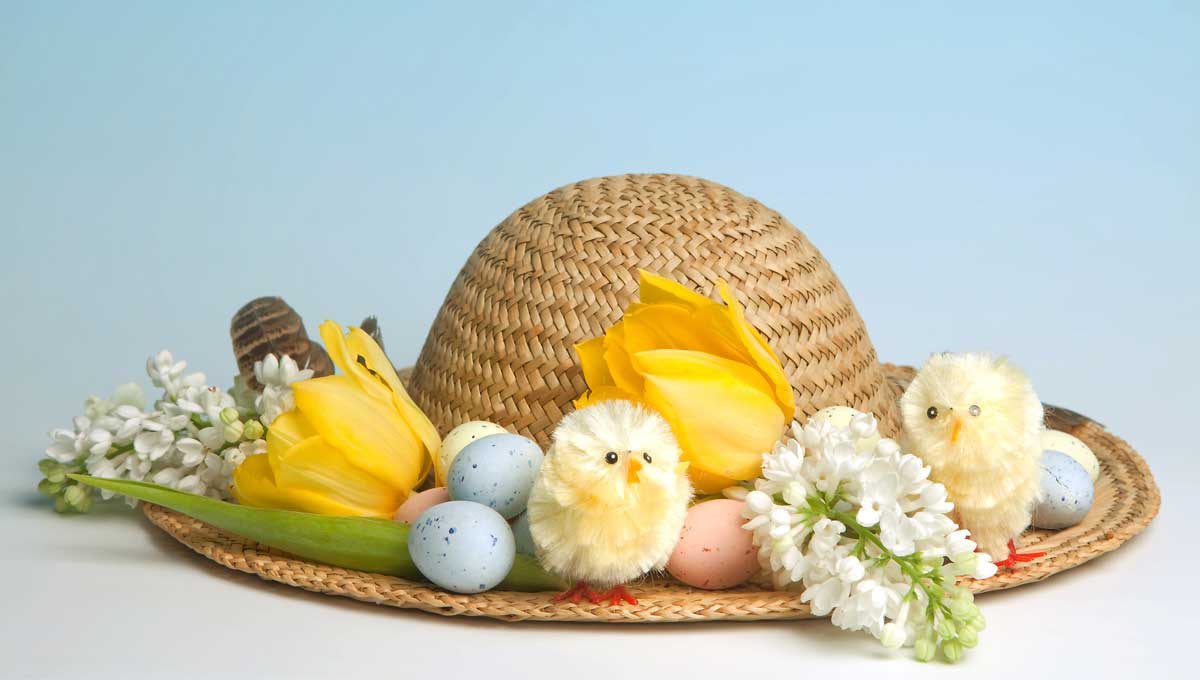 3. Make some delicious chocolate egg nests
A tasty Easter themed treat that's super easy to make – it's chocolate cornflake egg nests! What you'll need for this simple, yet delicious family favourite is; 250g milk or dark chocolate, 2 tbsp golden syrup, 50g butter, 80g cornflakes and 150g mini chocolate eggs (roughly 3 per nest).
Method
Line a 12 hole fairy cake tin with paper cases.
Melt the chocolate in a bowl which is placed over a saucepan of boiling water. Once the chocolate is melted, add your butter and golden syrup and heat until the mixture is completely smooth.
Remove the bowl from the heat and gently add your cornflakes to the mixture, mixing until your cornflakes are evenly dispersed and coated in the chocolate.
Spoon the chocolatey cereal mixture into the paper cases and place the mini chocolate eggs on top.
Chill in the fridge for at least one hour before tucking in!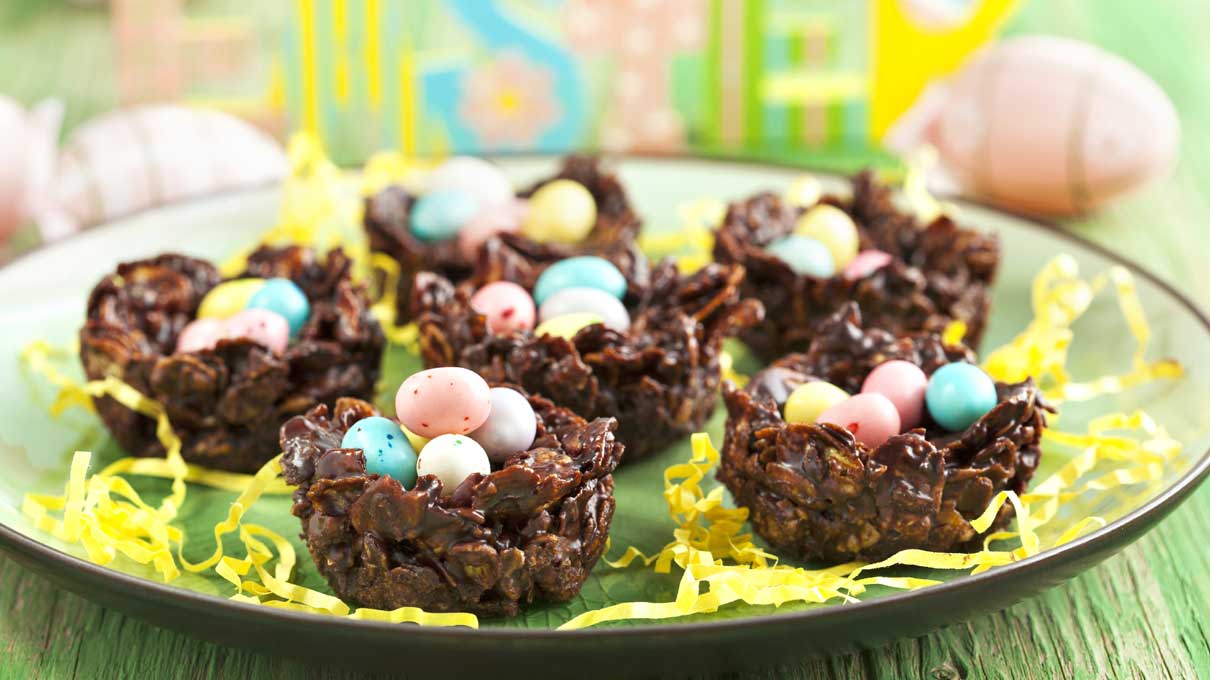 4. Compete in egg and spoon races!
There's nothing better than an egg and spoon race to get the family competitive juices flowing. All you need are eggs (hard-boiled will avoid a mess!) and spoons for each participant. Race individually or relay style for some egg-cellent fast-paced fun!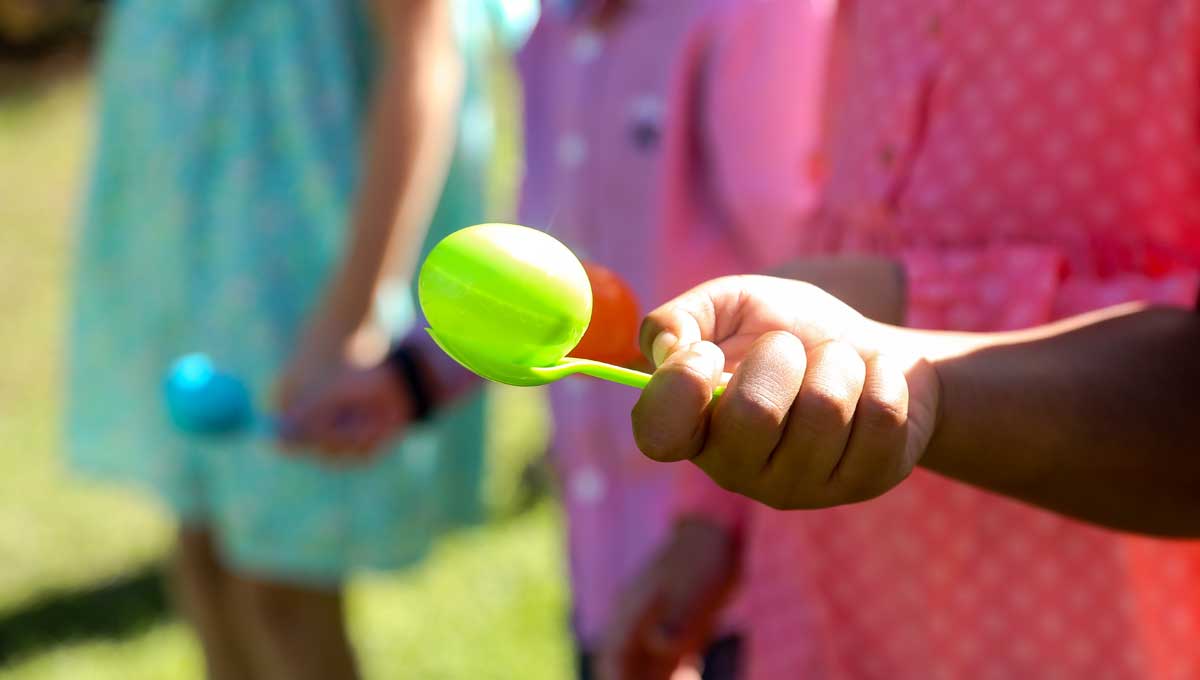 5. Relax with Easter colouring mindfulness
Download our cheerful Easter bunny on to your kids tablet and let them colour in. Colouring improves focus and relaxes the brain, so it's a great way of calming the kids down in the evenings – as well as having something to hang on the fridge for the weekend that's in it! We also have the option for you to print out our Easter bunny here.
If you're looking for a fun and easy way to use up leftover Easter eggs, be sure to check out our tasty Easter Millionaire Shortbread Recipe. It's sure to go down a treat with all the family, and making it is guaranteed fun for the little ones!
Whether you're decorating your home for an Easter party or baking with the kids, be sure your home is always protected. Buy home insurance online with us and get 15% off! Get your quote today.1