This month, families across Ireland will be preparing to make room for Santa's little helper, who takes up residence in homes until Christmas. They're here to help Santa watch over the kids and encourage them to stay on the nice list but for us, it means we get to have some fun along the way!
Whether Santa's little helper will be busy making mischief or creating festive feels, there's loads of fun and games to enjoy at home as Christmas draws near.
Here's some tips on how you can get your festive friend to bring cheer and excitement into your home this Christmas.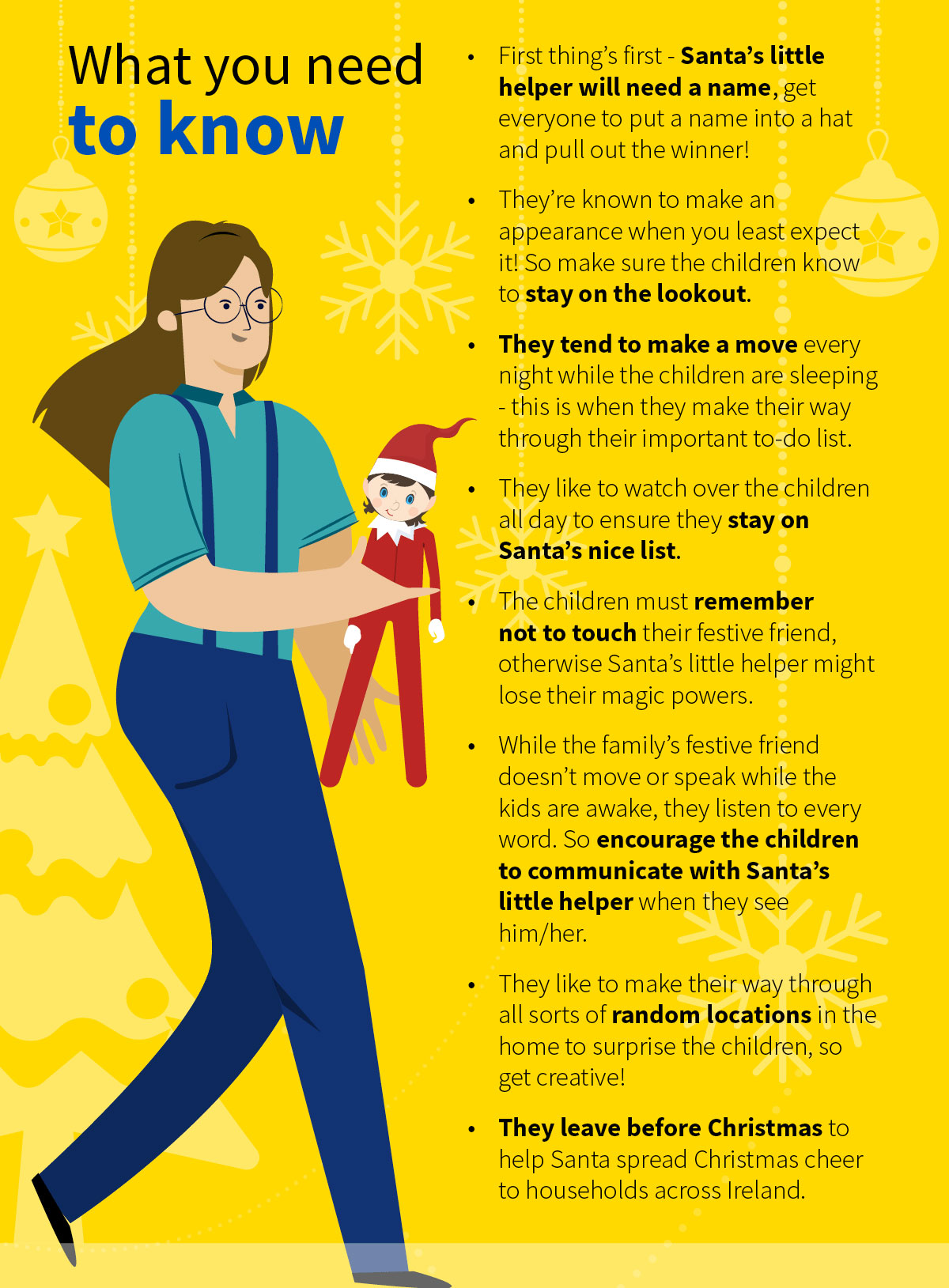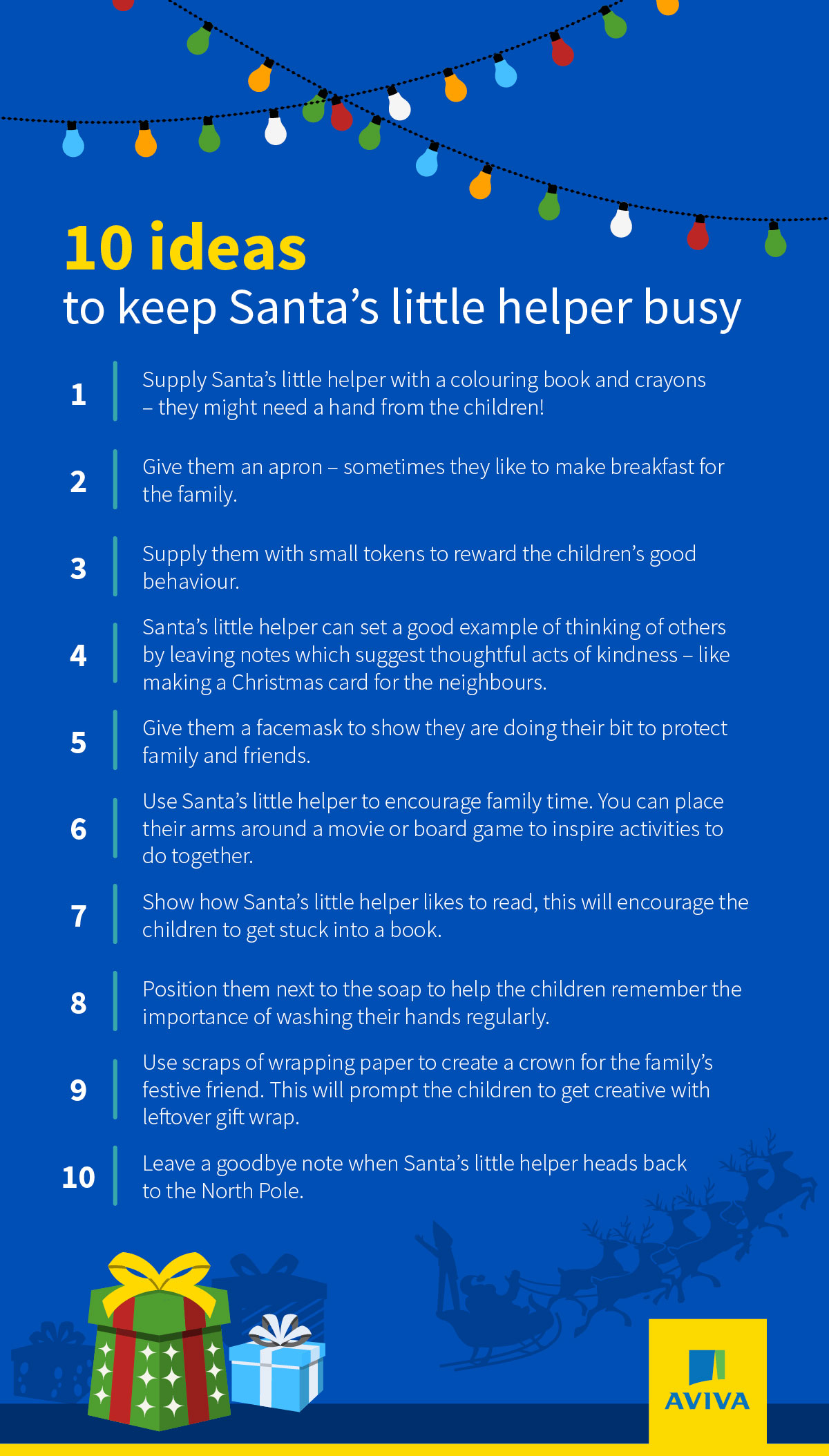 Did you know, with Aviva home insurance your contents cover automatically increases by 10% through the month of December? Get your quote today.