If you're the type that fancies a fright, there are plenty of destinations across Europe which top the 'most haunted' list – making them perfect for a short break during the upcoming scary season.
From Scandinavian horror stories to glaciers and fjords, there's more than just ghouls and ghosts to be discovered! Take a look at our shortlist of spooky spots sure to get you in the spirit…
1. The Catacombs, France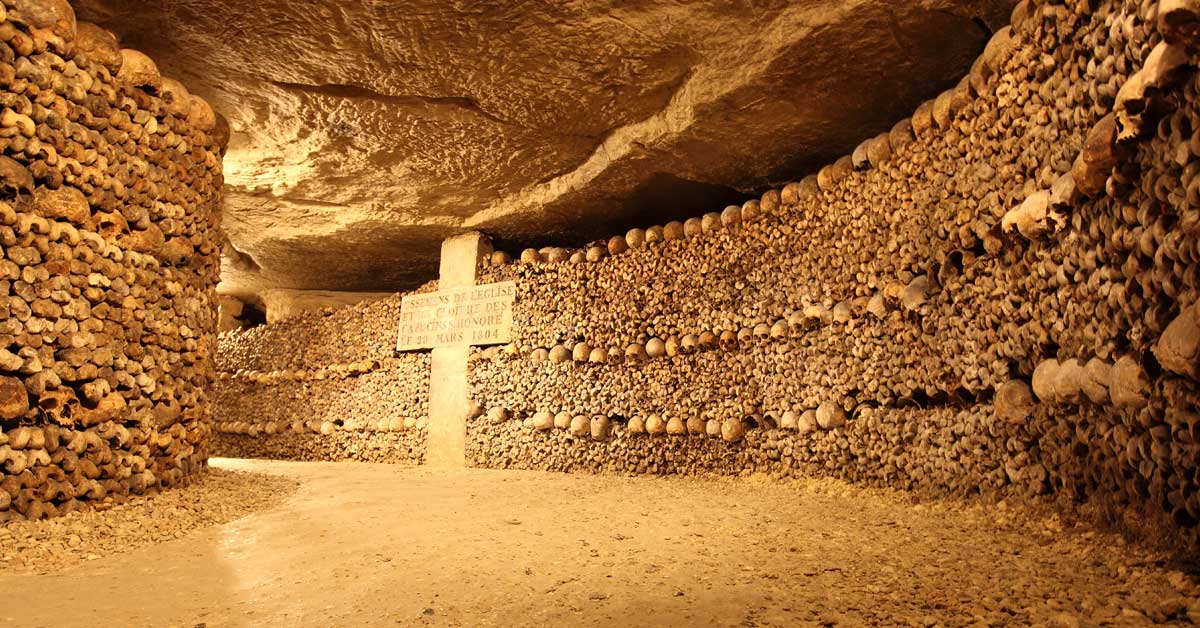 An eerie labyrinth featured below central Paris, the Catacombs hold the remains of millions of Parisians. Known as the 'World's Largest Grave', the section which is open to the public is 1.5km long, with the underground tunnels carved from limestone. As the resting place of so many souls, it's easy to see why it features on 'most haunted' lists. Muffled voices and footsteps echoing within the chamber have been reported time and again – so keep your eyes and ears open!
Paris is one of Europe's top cultural hubs and a popular spot for weekend trips and short breaks for all the family. Disneyland Paris can easily be reached from central Paris, promising thrills and spills of a very different kind.
2. Baddesley Clinton, UK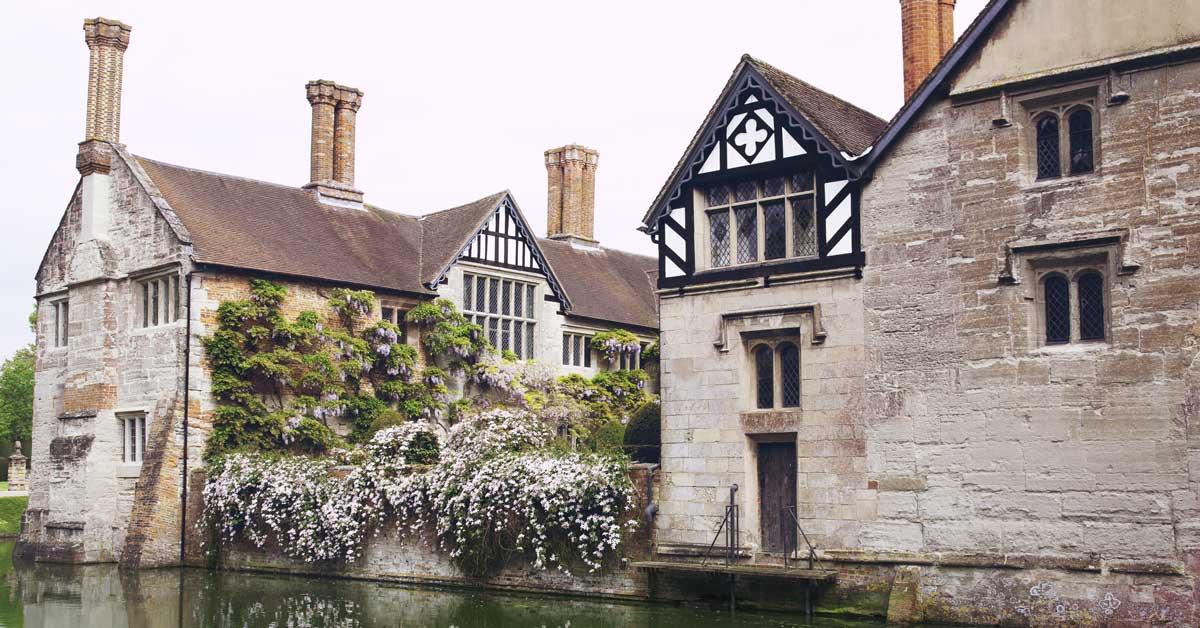 Surrounded by a moat, Baddesley Clinton manor house is steeped in history! Used as a hiding place for priests and recusant Catholics during the first Elizabethan era, it's evident that many of the rooms echo a painful past. The victims of past owner and known killer Nicholas Brome are said to wander the narrow corridors, including the phantom ghost of the local parish priest.
If you'd rather something better suited to the daylight hours, the town of Stratford-upon-Avon – a mere stone's throw away – is better known as the birthplace of world-renowned playwright William Shakespeare; from his childhood home to his burial spot at Holy Trinity Church, it attracts millions of visitors every year.
3. Transylvania, Romania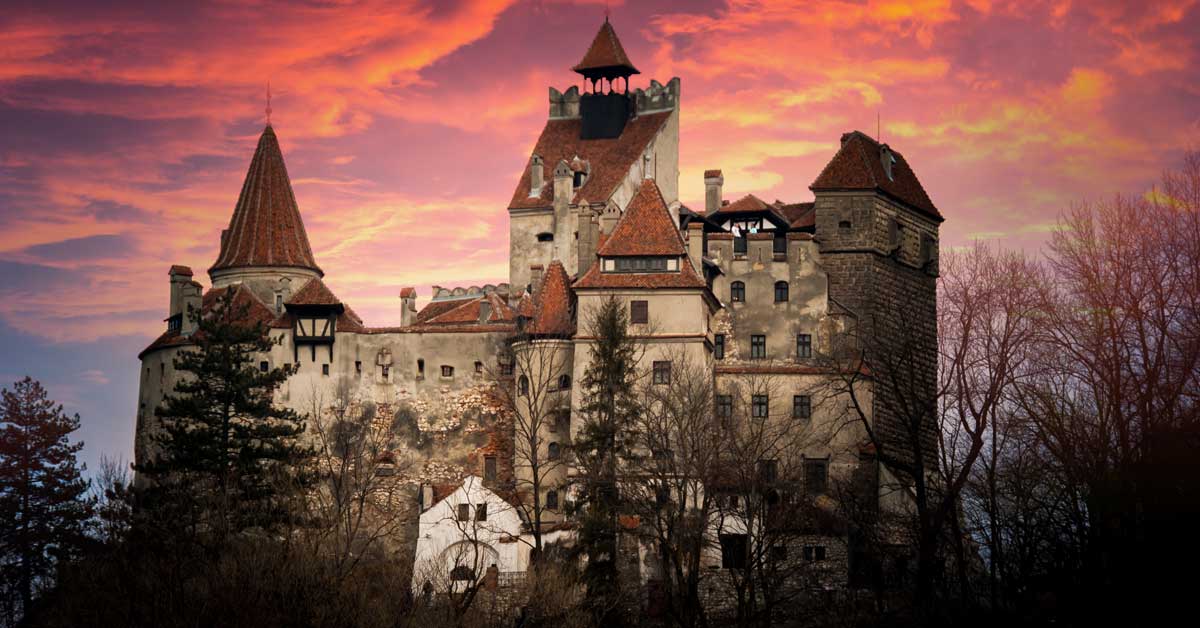 Transylvania will be known to horror fans as the inspiration behind Bram Stoker's Dracula. Boasting a breath-taking – and perhaps bone-chilling! – 15th century façade, Bran Castle was once home to Queen Marie and King Ferdinand I, while the local countryside has many tales attached to it, including the supposed presence of ghouls who haunt the surrounding fields with their eerie appearances.
The city of Brasov, in Transylvania, features eclectic baroque buildings, with the Gothic Black Church towering above the city, making it an ideal destination for history fans – while the capital itself is a bustling metropolis to rival any city break destination!
4. Akershus Fortress, Norway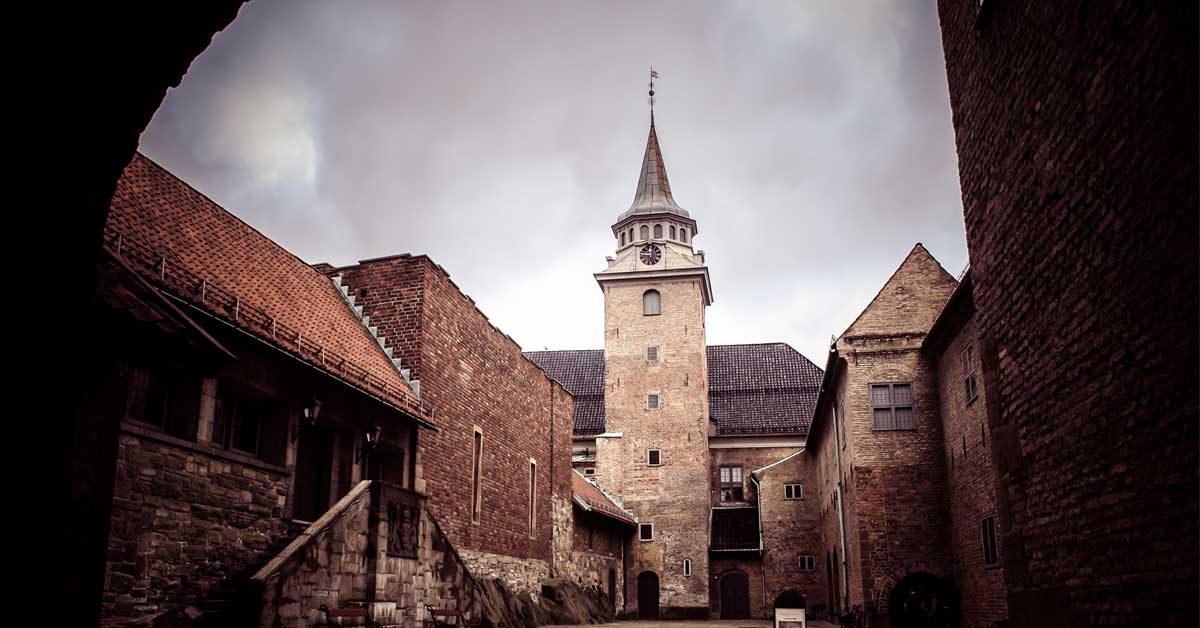 A medieval castle and royal residence situated in the heart of Oslo, the fortress has witnessed a series of attempted sieges and even served as a prison for some of its turbulent history. Visitors have reported a number of strange experiences at the site, including unexplained noises and screeches – so prepare your nerves for the unexpected!
Known for its breathtaking glaciers and fjords, Norway is teeming with other charms. Oslo, which sits on the south coast is a top spot for short breaks. Whether it's hiking the hills or visiting the Munch museum, this is a destination that has attractions to suit just about every interest.
5. Cortijo Jurado, Spain
Hidden amongst the sights and sounds of lively Malaga, the 19th century Cortijo Jurado once housed some of Spain's most influential families…yet now lies in ruin. Ghost hunters have recorded eerie experiences, some of which have been attributed to supposed paranormal activity; meanwhile, its daunting appearance looks like it could feature in any horror movie.
Far from dark and dreary, though, is the Malaga so many know and love; it's been described as a fusion between beauty and culture, with it also being the birthplace of artist Pablo Picasso. Its many museums and art galleries make the region of Andalusia a favourite for tourists – and that's without mentioning the sandy beaches and almost-endless sunshine!
If you're looking for a scary experience a little closer to home, check out our shortlist of Irish Halloween experiences, perfect for marking the yearly spooky celebration!
Ready to plan your next trip? Get a 20% discount on single-trip and multi-trip travel insurance through Aviva Direct.1