There's something special about holidaying abroad during our winter season. Jetting off to sunnier climes and leaving a mix of rain, wind, and snow behind certainly provides plenty of food for thought. Whether you dream of lazy days by the pool, or you're looking to explore the sights and sounds of cultural hubs, you can be sure that a winter sun holiday will work wonders. Read on to see a selection of the finest destinations you can reach in less than five hours!
Immerse yourself in some Maltese culture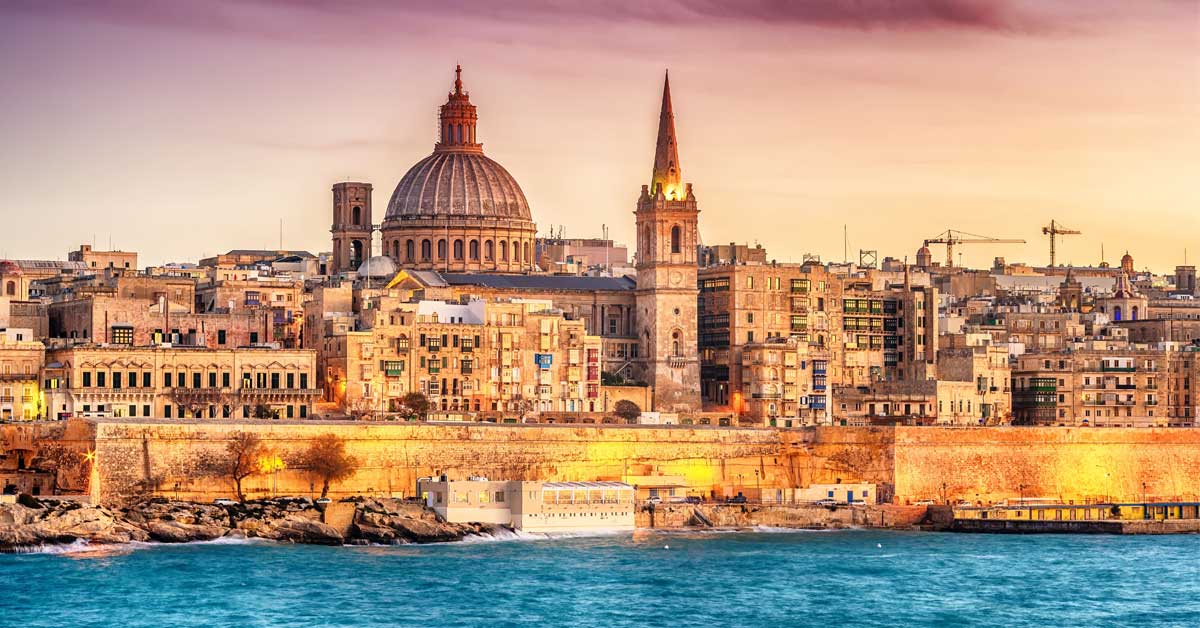 A jewel in the Mediterranean, the island of Malta is a popular holiday destination year-round. With temperatures averaging between 16 and 20 degrees between November and April, Malta's daily average for hours of sunshine ranks amongst the highest in all of Europe, too – so if it's sun you're after, you'll find it here!
Architectural and historical significance also make it an ideal spot for sightseeing. Explore the fortified city of Mdina, which served as the island's capital from antiquity to the medieval period. And, if you're looking to shop until you drop, the resorts of St. Julian's and Sliema provide an array of shops, bars and restaurants. There is no high or low season here, you'll find plenty to do all year round which makes it a real treat.
Discover a lush Madeiran oasis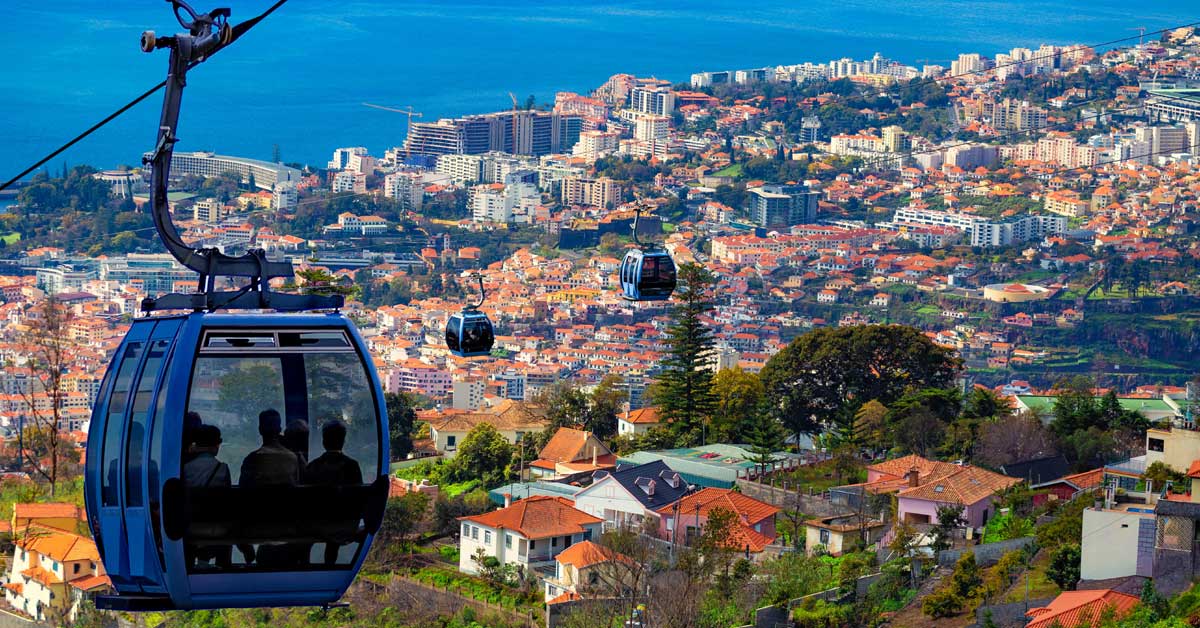 Located around 700km west of the African coastline, the Portuguese isle of Madeira is noted for its natural flora and fauna – giving this tropical paradise the nickname 'Pearl of the Atlantic'. The perfectly cobbled streets married with the dramatic backdrop of the mountainous terrain make for vivid sights and exhilarating hikes!
The capital Funchal is steeped in history, with its century's old cathedral notable for its mixed Gothic and Romanesque styles. The picture perfect views also make this a special place – so don't miss out on a trip on one of Funchal's classic cable cars where you can soak up the views of the sea and the terraced mountainsides.
Experience family fun on the Canary Islands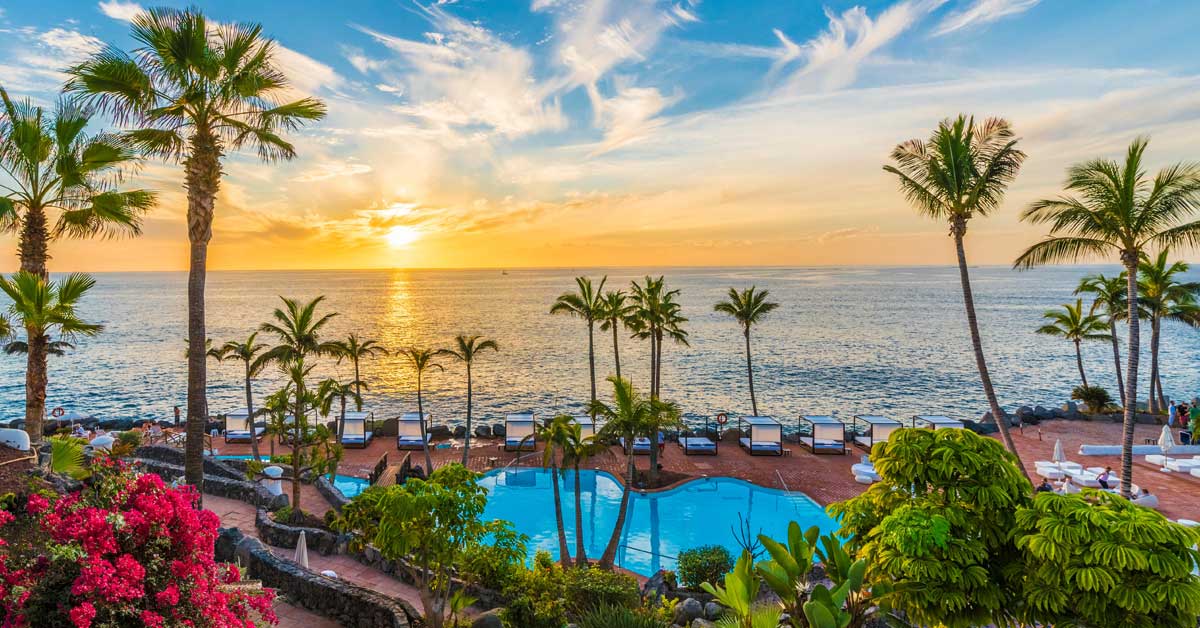 The Spanish archipelago of the Canaries is a classic choice for winter fun in the sun. Comprising the islands of Tenerife, Fuerteventura, Gran Canaria, Lanzarote, La Palma, La Gomera, El Hierro and La Graciosa, you'll find that each isle provides its own distinct vibe.
The rugged volcanic landscapes and national parks dotted around the islands make it a hiker's paradise, and the wide variety of family-friendly accommodation and water parks ensure that the Canaries are an ideal mid-term break for children of all ages. If you're in Lanzarote, be sure to stop off at Teguise's quaint Sunday Market, which sells a variety of handmade goods and souvenirs.
Escape to the diverse Cypriot landscape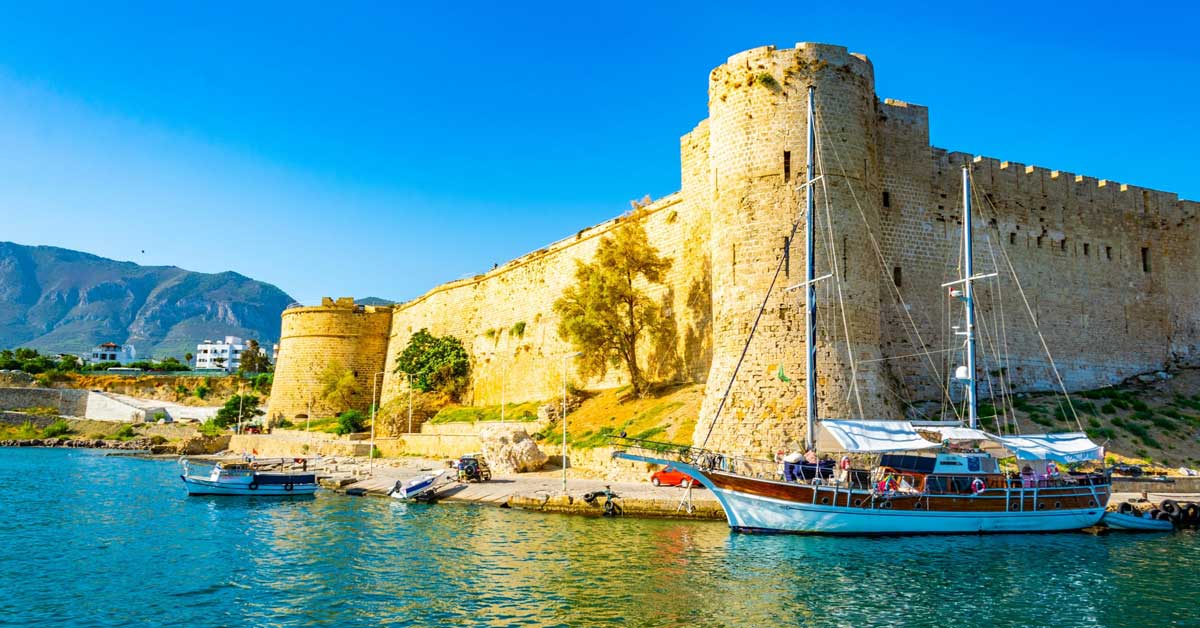 Nestled at the edge of the Mediterranean, Cyprus enjoys sunny days and mild evenings throughout winter. With fewer visitors at this time of year, you'll be able to explore tourist spots in relative peace; the Tomb of the Kings is a must visit, as it's thought to have been the burial site of various Paphitic aristocrats.
The centrally located Troödos Mountains is the largest mountain range in the country, with the highest peak, Mount Olympus, offering a challenging climb. And, the resort of Larnaca is a holiday favourite, with its palm-lined seaside promenade offering beautiful evening walks.
Indulge in a vibrant Moroccan adventure
The North African nation of Morocco offers a little something for everyone – the Sahara Desert, inspiring architecture, and a unique culture. From cosmopolitan Casablanca to the sandy beaches of Asilah, a refreshing winter holiday to Morocco offers the perfect escape.
For something a little different, take a trip to Meknes, one of the country's four Imperial cities. Its impressive Spanish-Moorish architecture includes a mausoleum, Bab Mansour Gate and the Grand Mosque.
No matter where you jet off to this winter, always keep personal security at the top of your list. Check out our four golden rules for ensuring you have peace of mind when travelling.
Make sure your holiday is protected. From multi-trip and family, to single-trip and backpacker insurance, find out which one is the best for you and get a 20% discount on single-trip and multi-trip travel insurance.1