If there's one time of the year we can all indulge that bit more without feeling guilty, it's Christmas. There's nothing like getting cosy at home in front of the fire, throwing a Christmas movie on and sipping on a hot chocolate or tucking into a sweet treat. Whether you prefer sweet or savoury, we've got you covered with our three delicious Christmas recipes.
Candy cane hot chocolate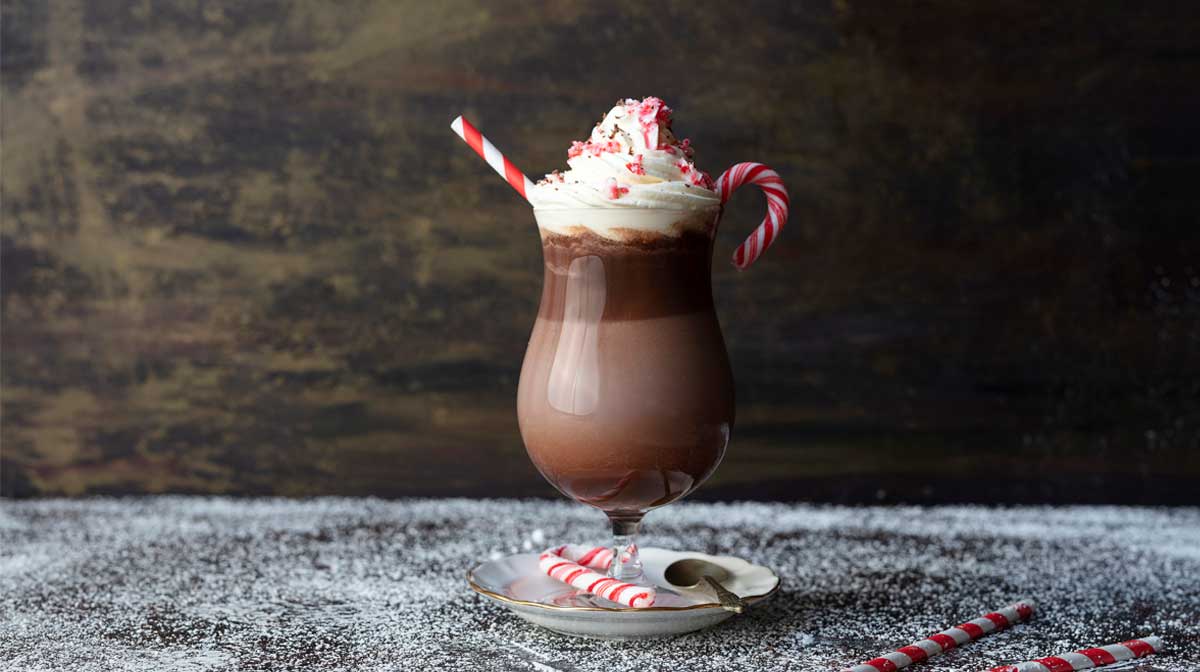 Makes 1-2 mugs
100g mint chocolate, broken into squares
200ml hot milk, frothed if possible
Whipped cream (canned or piped will work)
To serve:
2 candy canes
20g mint chocolate, grated
In a heatproof bowl, add your broken mint chocolate. Melt in the microwave in 30 second batches, stirring in-between, until fully melted.
Spoon the melted mint chocolate into your mug of choice. Pour over the hot frothed milk and stir gently. 
Spray or pipe a swirl of whipped cream on top. 
In a zip lock bag, crush one of the candy canes to sprinkle on top.
Top with the crushed candy cane and some grated mint chocolate. Serve with a candy cane and a festive paper straw. 
Per serving: 480kcals, 23.3g fat (16.2g saturated), 59.8g carbs (49.2g sugars), 8.2g protein, 1.5g fibre, 0.141g sodium
Leftover Christmas sandwich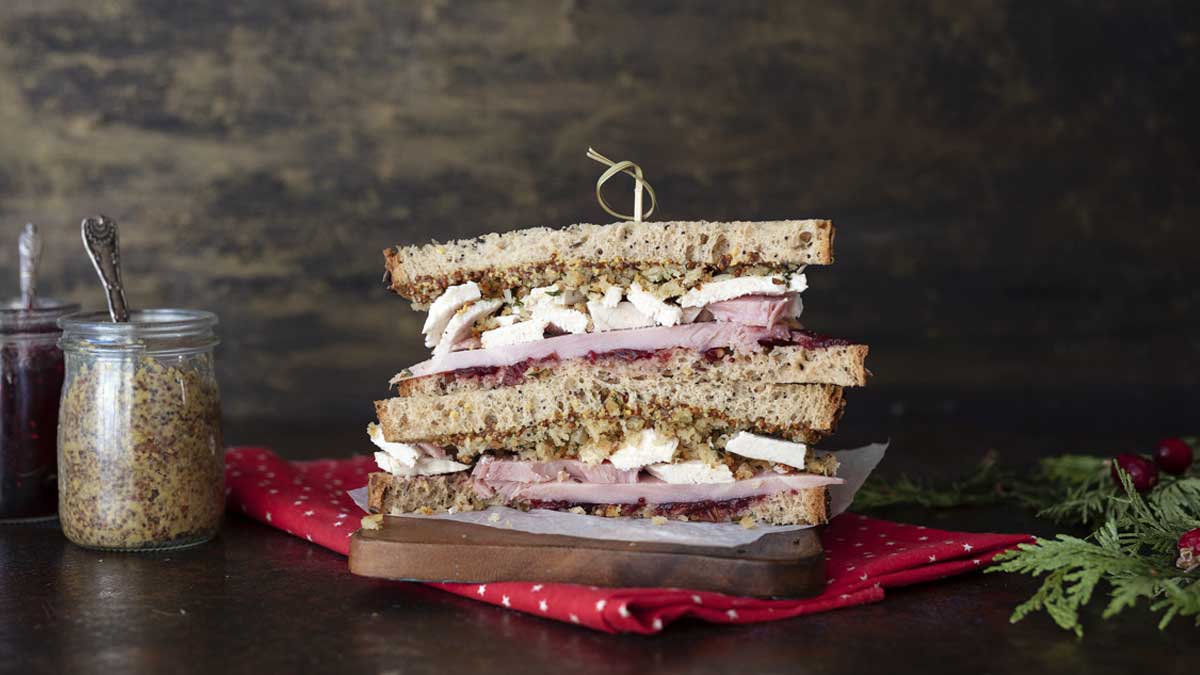 Serves 1
2 slices of gluten-free bread
1 tsp Irish butter, softened
1-2 tbsp honey mustard
1-2 tbsp cranberry sauce
1-2 slices leftover ham
30g leftover turkey, shredded
20g gluten-free stuffing
Spread the softened butter on both slices of bread. On one slice of bread spread the honey mustard and spread the cranberry sauce on the other.
Warm up the ham, turkey and stuffing slightly. Add the slices of ham and shredded turkey. Sprinkle on the stuffing and season with a little salt and pepper. Slice and serve.
Optional top tip! Add a little cheese and toast.
Per serving: 310kcals, 11.3g fat (4.4g saturated), 33.4g carbs (4.8g sugars), 16.4g protein, 1.3g fibre, 0.851g sodium
Strawberry Santa hat cakes
Makes 12
12 chocolate mini muffins
Canned whipped cream or 200ml cream in a carton
1tsp vanilla extract (if using cream in a carton)
12 strawberries, stalks removed
10g icing sugar
Lay your mini muffins onto a tray and set aside.
If you're using cream from a carton, mix this and the vanilla extract in a large bowl and whisk until thickened. Place the mix into a piping bag with a small star nozzle and put a small swirl on top of the muffins. If you're using canned whipped cream, simply spray some on top of your mini muffins.
Place the strawberry on top of each muffin with the point of the strawberry sticking upwards to look like Santa's hat.
Place a little dot of cream on the top of each strawberry. Sieve a little icing sugar over the top of the muffins to look like snow.
Per serving: 150kcals, 7.5g fat (0.5g saturated), 17.9g carbs (1.7g sugars), 1.8g protein, 0.6g fibre, 0.005g sodium
There you have it, three yummy and fun Christmas recipes you can make at home in less than 15 minutes! And don't worry, we know this indulgent month can be tricky, so why not check out our top tips to get veg into your kids diet?
We love Christmas so much we've decided to give 10% free extra contents cover for the month of December. Check out Aviva home insurance.