There's nowhere each of us feel quite as relaxed and content as in our own homes. Are you hoping to modernise yours without having to knock any walls or employ a team of people to work there for weeks? There are countless ways you can update the aesthetic of your home that can be achieved quickly and without hassle. Try some of the following tips and make your home the stuff dreams are made of!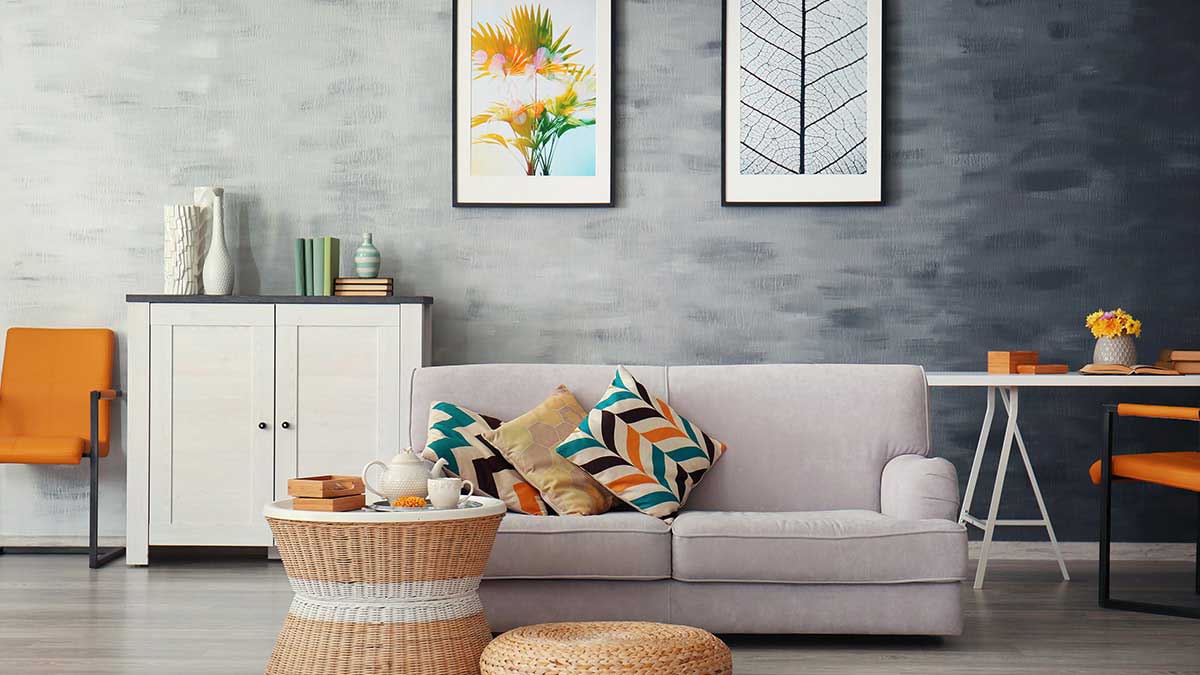 Front Door Renovation
A new front door can change the whole look of a house bringing a modern feel to your home before you've even stepped inside. If getting a new front door isn't on the cards you can paint your door rather than get a replacement.
Want to update it? Paint it.
Painting a room is arguably the fastest way to completely revive it. You can change the whole character of a room and modernise it within a day or two. Take a look at our painting tips as told by an expert Kevin Coghlan, here.
Let There be Light
Light fixtures are often the first give away of a house's age. Replacing old fixtures will instantly modernise any room. Alternatively, switch your lampshades to modern steel or glass lanterns, spherical pendants or industrial lamps for a contemporary feel. Read our expert tips here on maximising the natural light in your home.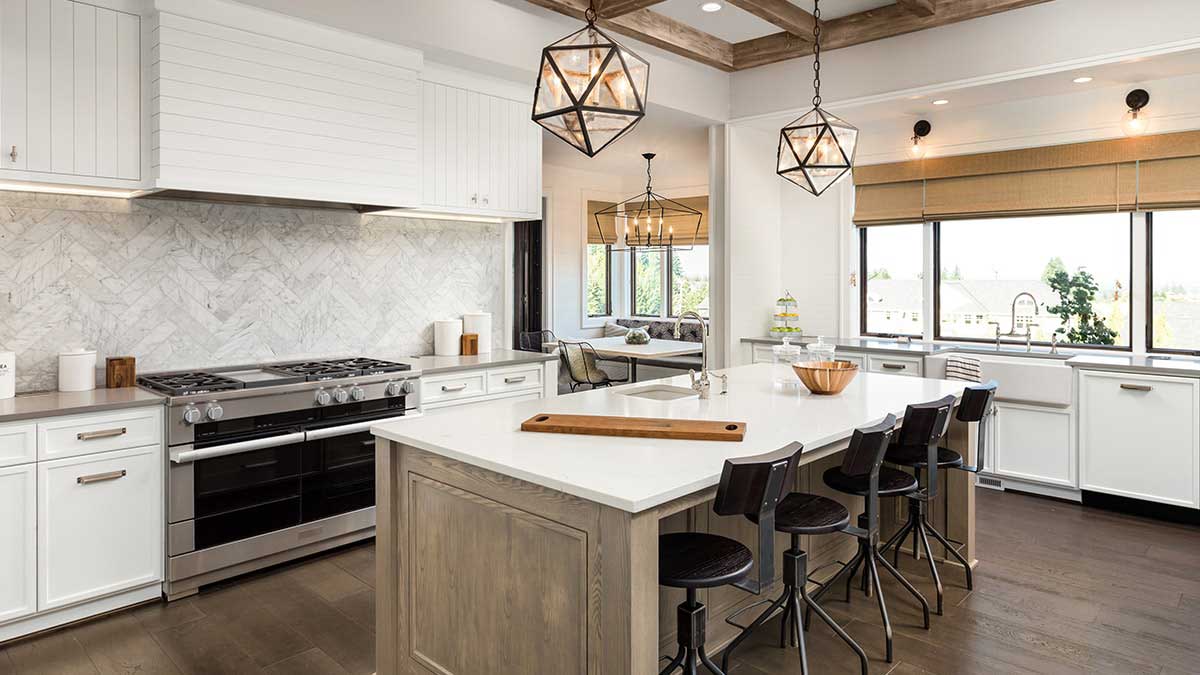 Hide Wires
A good way to make your home look sleek and contemporary is to hide unsightly, tangled wires. These can be hidden with cable sleeves or cable ties that can be purchased in any DIY store or online. TV, stereo, broadband wires can be tidied up by neatly arranging them in a box under nearby.
Make a statement
Just one detail can change the whole ambiance of a room. Bright and bold colours, such as canary yellow or vibrant orange, combine nicely with more muted colours. Try this with curtains, cushions, rugs or armchairs. Solid colours are the way to a modern home. Splashes of patterns, from paisley to stripes, look very modern against a mainly solid-coloured room.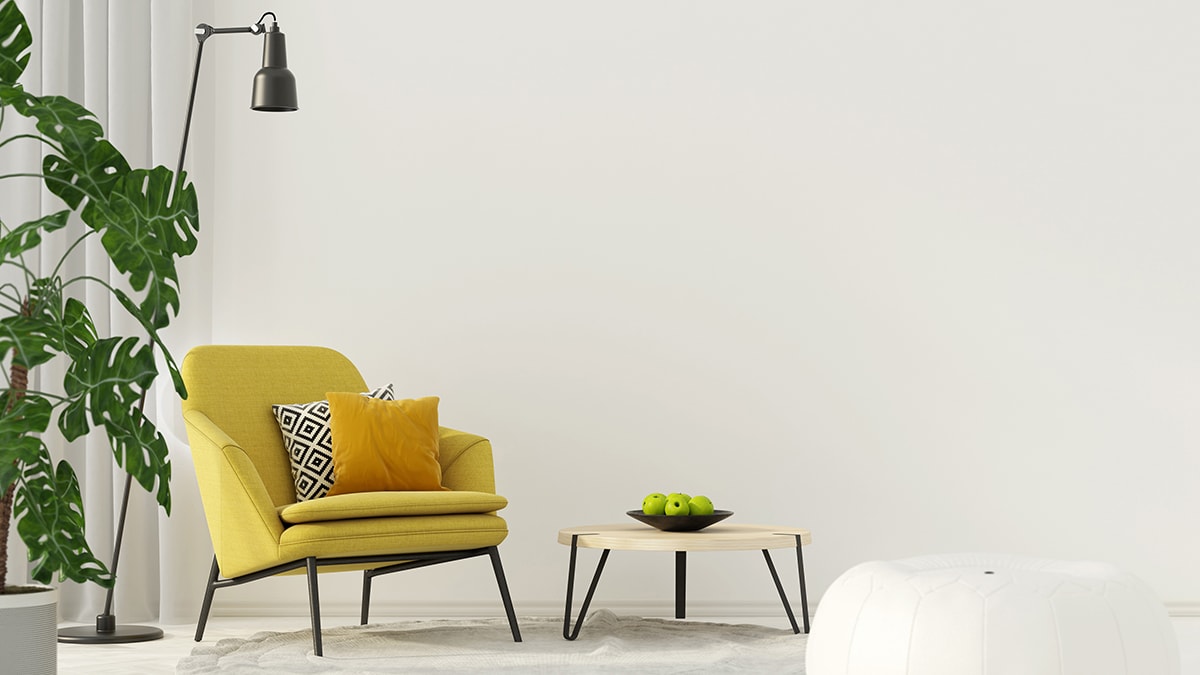 Less is more
One trend you'll notice in interior design in recent years, from Apple stores to movie stars' apartments, is minimalist décor. De-cluttering is not just good for the soul, but – combined with using one colour consistently – can help bring a chic, futuristic look to outdated homes. Click here to see how you can make any room in your home feel bigger.
Don't ignore the floor
Remove old carpets, especially if they've faded, dulled or have little texture left. If you have wooden floors beneath make sure to sand them down or you can get tiles put down. Alternatively, you can get lino put down. Lino can be considered dated however there are so many modern options out there such as lino that mimics a tiled design without the hassle of tiling. Paisley patterned tiles are all the rage.
If you prefer carpets, stick to earthy tones like terracotta variations, warm greens, woody browns, deep blues, gold and muted reds. Light or medium grey shades also work well.
We want families to feel that the homes they put so much time and effort into are protected.
Buy your home insurance online and get 15% off! Get your quote here today.1